92
As for the third segment, the wackiest and more pointless, I have already described the absurdity of a laboratory experiment conducted with hardware store tools on orange objects of indeterminate size which have something of the consistency of a Hostess Twinkie. What is scandalous and vaguely disturbing about this homemade bit of dada is its apparent lack of motivation: one tries, without any great satisfaction, to see it as an Ernie Kovacs parody of the laboratory animal sequence; in any case, nothing else in the tape echoes this particular mode or zaniness of "voice." All three groups of images, but in particular this autopsy of a Twinkie, reminds one vaguely of a strand of organic material which has been woven in among an organic texture, like the whale blubber in Joseph Beuys's sculpture.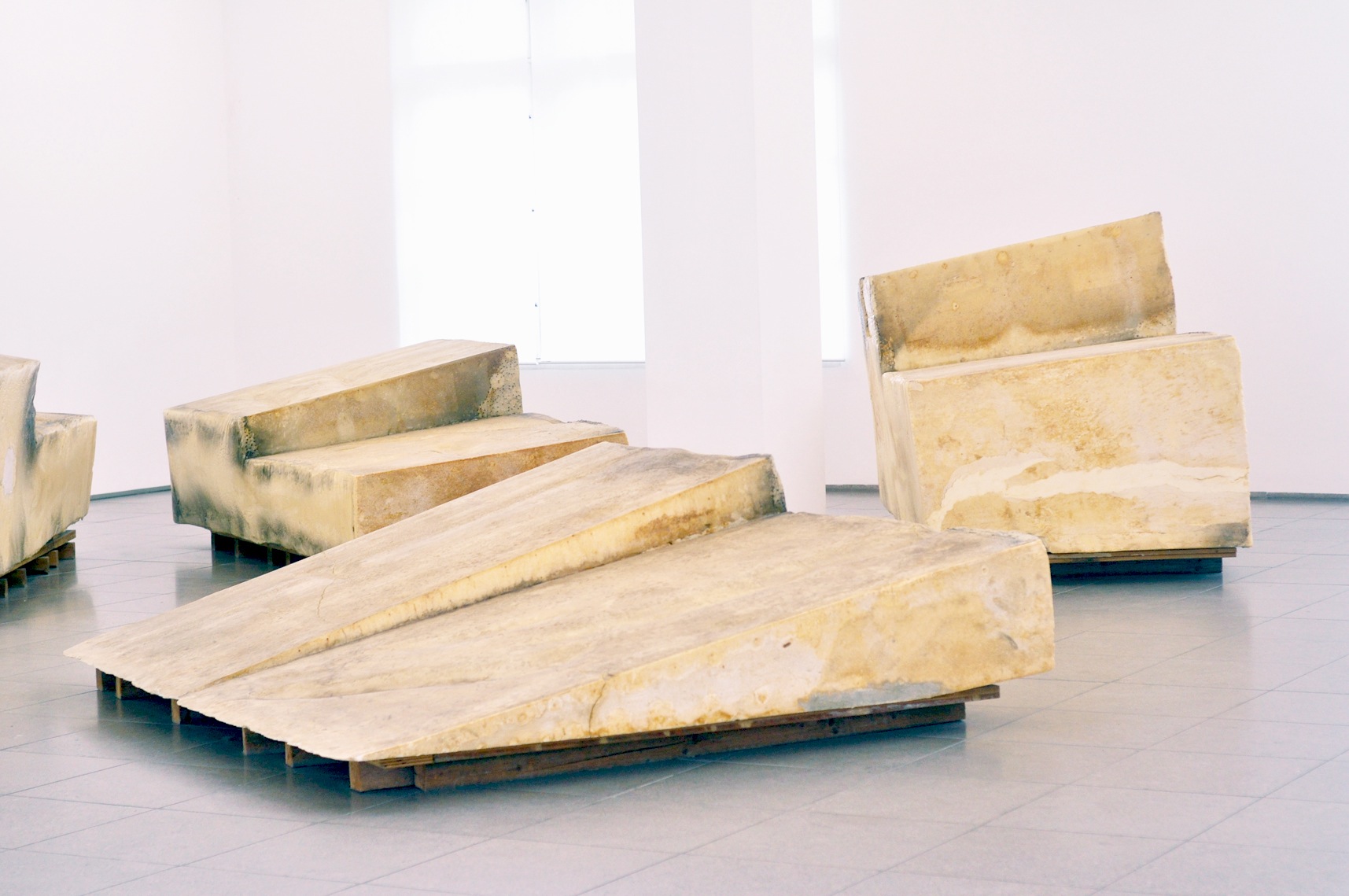 Source type:
picture
Info:
Joseph Beuys – "Unschlitt" (1977), 20 tons of tallow fat.
Original size:
1715x1139 px.
Edit
Nonetheless, a first approach suggested itself to me on the level of unconscious anxiety, where the hole in the milk carton -- following the assassination scene in The Manchurian Candidate, where the victim is surprised at a midnight snack in front of the open refrigerator door -- is now explicitly read as a bullet hole. I have meanwhile neglected to supply another clue, namely, the computer-generated X that moves across the empty street crossing like the sights of a long-range rifle. It remained for an astute listener (at an earlier version of this paper) to make the connection and point out the henceforth obvious and unassailable: for the American media public, the combination of the two elements -- milk and Twinkie -- is too peculiar to be unmotivated. In fact, on November 27, 1978 (the year preceding the composition of this particular videotape), San Francisco Mayor George Moscone and City Supervisor Harvey Milk were shot to death by a former supervisor, who entered the unforgettable plea of not guilty by reason of insanity owing to the excessive consumption of Hostess Twinkies.
Here, then, at last, the referent itself is disclosed: the brute fact, the historical event, the real toad in this particular imaginary garden. To track such a reference down is surely to perform an act of interpretation or hermeneutic disclosure of a very different kind from that previously discussed: for if AlienNATION is "about" this, then such an expression can only have a sense quite distinct from its use in the proposition that the text was "about" alienation itself.