119
There are, however, other ways in which the theoretical issue of reference might be framed: most notably, a perspective in which the room itself -- characteristic of that mainstream American society and social space into which the Gehry house has been inserted -- stands as some last minimal remnant of that older space as it is worked over, canceled, surcharged, volatilized, sublimated, or transformed by some newer system. In that case, the traditional room could be seen as some feeble, ultimate, tenuous reference, or as the last stubborn, truncated core of a referent in the process of wholesale dissolution and liquidation.
I believe that nothing like this can be shown for the space of Portman's Bonaventure, unless it be the now marginalized apparatus of the traditional hotel: the wings and stories of claustrophobic and uncomfortable bedrooms hidden away in the towers, a traditional hotel living space whose decorations were so notorious that they have been altered several times since the inauguration of the building and for whose architect they were clearly the least interesting matter on the agenda.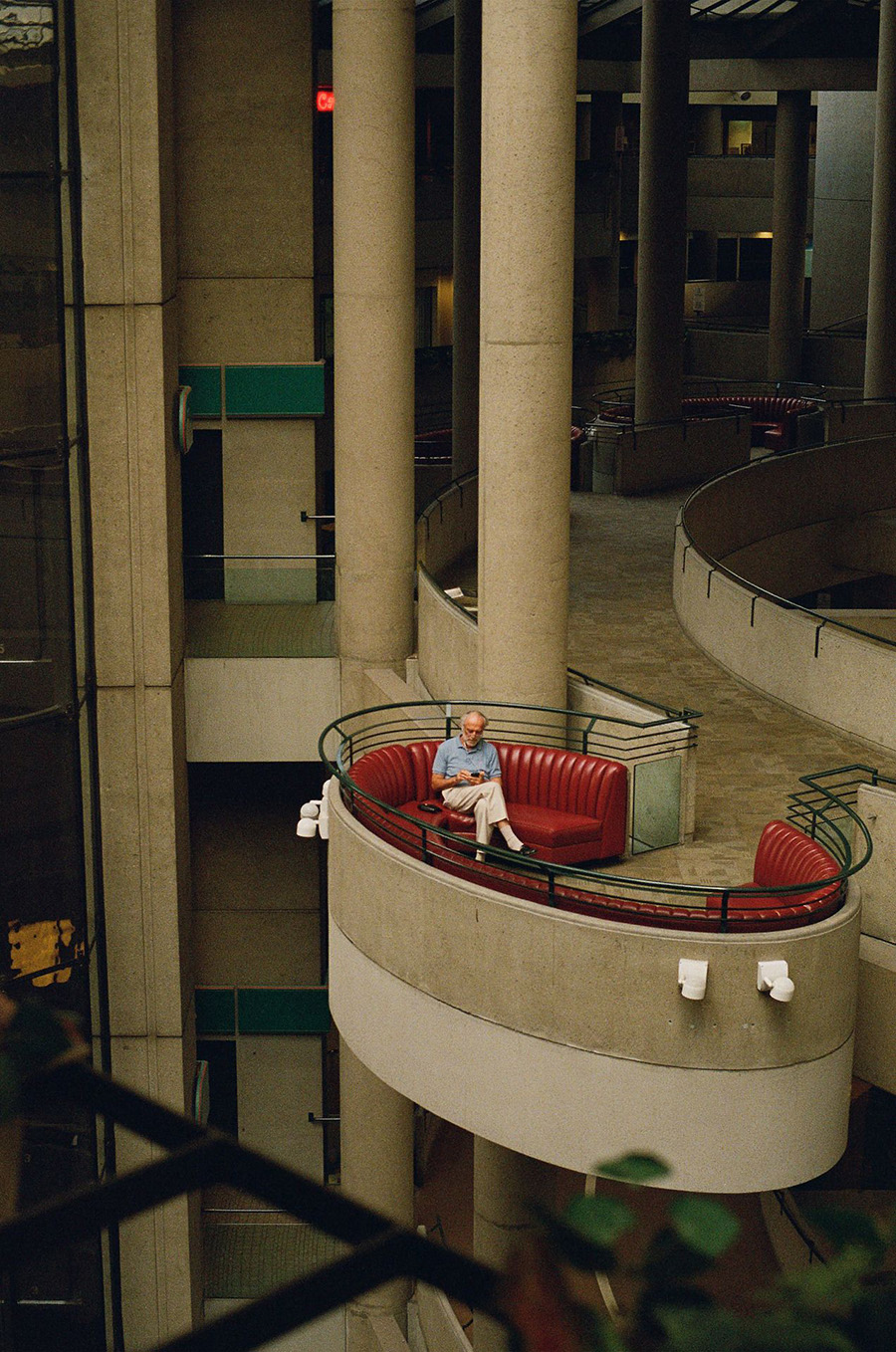 Source type:
picture
Info:
Westin Bonaventure hotel / Los Angeles / Interiors
Original size:
900x1358 px.
Edit